Commercial Cleaning & Janitorial Services
Bessemer, Birmingham, Alabaster, & Pelham, AL
Daily
Weekly Cleaning
Bi-weekly Cleaning
Monthly Cleaning
Our cleaning teams have the tools and training to handle many cleaning projects, to meet your cleaning needs, and exceed your expectations. We are also happy to work with you to understand your specific needs and goals and set up customized cleaning services to match your budget. Let us clean and maintain floors, empty trash and waste receptacles, and so much more while you and your employees focus on your business needs and your customers enjoy a space in which you'll be proud to host them.
Contact Hackworth's Cleaning Service, LLC today to schedule your consultation. We look forward to working with you to meet your facilities maintenance and general cleaning needs.
We offer one time cleaning services as well as regularly scheduled cleaning services. Choose from the following recurring cleaning options to best suit your needs:
One of the best ways to give your employees and patrons the wrong impression is with an unclean building. Keep your Bessemer, Birmingham, Alabaster, & Pelham AL business looking professional with commercial cleaning by Hackworth's Cleaning Service, LLC. We understand quality service and therefore strive to provide excellent customer service we would expect to receive from a professional business. If your business facilities aren't looking their best, call Hackworth's Cleaning Service, LLC for prompt and reliable commercial cleaning services.
A Clean Office Promotes Productivity!
Keep your space clean with scheduled cleaning from Hackworth's Cleaning Service, LLC
Your employees appreciate a clean work environment, but they probably aren't going to offer to take out the trash and vacuum at the end of the work day. Keep your office space immaculate for your employees with commercial cleaning by Hackworth Cleaning Service, LLC. We provide daily, weekly, bi-weekly, and monthly cleaning services to accommodate your cleaning needs. We are always welcoming new customers - call today for one-time or recurring commercial cleaning services in the Bessemer, Birmingham, Alabaster, & Pelhem, AL area.
Our commercial cleaning services
Covid-19 Cleaning
Floor Stipping & Waxing
Post Constuction Cleaning
Car Dealership Cleaning
Office Cleaning
Tile & Grout Cleaning
Carpet Cleaning
Janitorial Cleaning
Serving Bessemer, Birmingham & surrounding areas.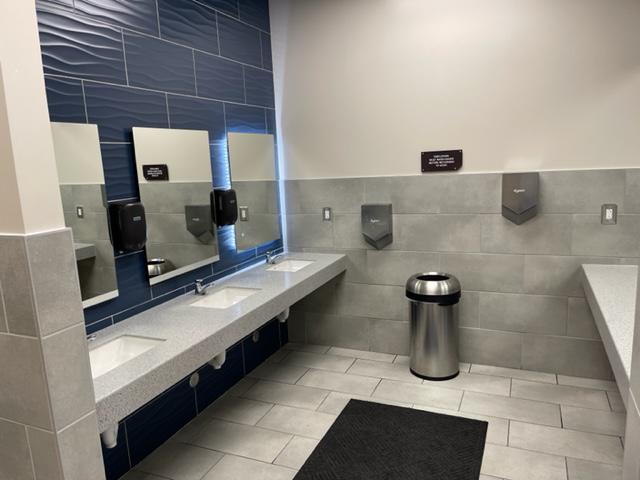 Carpet Cleaning
Commercial carpet cleaning
Our commercial carpet cleaning and other professional services ensure your company has its best foot forward. Your image nurtures a positive perception and effects your business! Thankfully, Hackworth's Cleaning Service understands this connection and provides quality, reliable commercial carpet cleaning services to businesses throughout Alabama and surrounding areas. Helping business owners create a positive & appealing image of their company is what Hackworth's Cleaning Service does best!
Hackworth's Cleaning Service has had the immense pleasure of working on countless of high-end residential projects… but, that's not all we do! We've provided cleaning services on many large, commercial projects, such as: Fitness centers, restaurants, daycares, office buildings, etc.
You can't go wrong when you choose Hackworth's Cleaning Service!
Covid-19 Disinfecting
Sanitize Your Building From Top to Bottom
Bessemer, Birmingham, Alabaster, & Pelham, AL
Whether your business has been directly affected by the Coronavirus or not, sanitizing your building can help stop the spread of COVID-19. Hackworth's Cleaning Service, LLC can sanitize your entire building room by room using a fogger Sprayer. Our sprayers cover every surface of your building and dry out all infectious bacteria and viruses. The equipment is designed to provide the best coverage by wrapping the spray around every surface it is applied to. Our process allows us to use fewer chemicals and achieve the same level of sanitization.
We have a 2 step process: we clean everything with a hospital grade disinfectant, and then we fog the area to ensure proper disinfecting. Our cleaning products are non-toxic, eco-friendly and safe disinfectants, so they will not harm your pets or your kids. The timeframe for this type of sanitation is based on the size of your area.
We work with small businesses throughout Bessemer, Birmingham, Alabaster, Pelham, and Jefferson County, AL to provide full-service COVID-19 cleaning. We will do everything we can to make sure your office building is safe for employees and guests.

We recommend scheduling regular disinfection services to decrease the risk of exposure to viruses such as COVID-19. Please give us a call today!
A DYNAMIC APPROACH TO COMMERCIAL SANITATION
During these times, typical cleaning procedures are not enough to keep your business clean and sanitized. Our advanced cleaning technologies are just part of what sets our business apart. Hackworth's Cleaning Service offers professional COVID-19 cleaning and can sanitize your business. Trust our professionals to...
Wear protective gear to safeguard themselves and your property
Clean and Sanitize all surfaces in the building
Finish our cleaning and sanitization process in less time than ordinary sanitization procedures
Help with sanitizing viruses such as influenza and MRSA
Effectively clean and sanitize all hard to reach places and high traffic areas
Get professional sanitation services during this difficult time. Contact us today for COVID-19 cleaning and disinfection in Bessemer, Birmingham, Alabaster, & Pelham, AL